Airpods Max is just a state-of-the-art AirPods. They have a perfect balance between high-fidelity audio and effortless magic while bringing out an ultimate personal listening experience. The air pods come with Active noise cancellation and transparency mode amongst other audio technology modules. You will also receive theatre-like sound through spatial audio. The air pods are compatible with several Apple gadgets. Buy Apple AirPod Max at Apple Price Kenya at the best price and genuine apple products. Order online and have it delivered to you.
PRICE
Audio Technology
Apple-designed dynamic driver

Active Noise Cancellation

Transparency mode

Adaptive EQ

Spatial audio with dynamic head tracking

Color
Blue, Gray
Sensors
Optical sensor

Position sensor

Case-detect sensor

Accelerometer

Gyroscope

Chipset
H1 headphone chip (each ear cup)
Microphones
Active Noise Cancellation

Voice Pick up

Battery
20 hours listening time

Twenty Hours movie playback

hours talk time

Connectivity
Bluetooth 5.0
Controls
Digital Crown

Noise Control button

Siri
Airpod Max Design
At the top, you will see a digital crown that allows you to control volume, skip between tracks, activate Siri, and answer phone calls. The inside part has a custom-designed mesh textile with ear cushions for pillow-like softness while listening.
Audio Quality
With their ability to combine high-fidelity audio with Active noise cancellation. The ear pods produce sound with ultra-low distortion across the audible range and have rich bass and good highs that will give you clarity.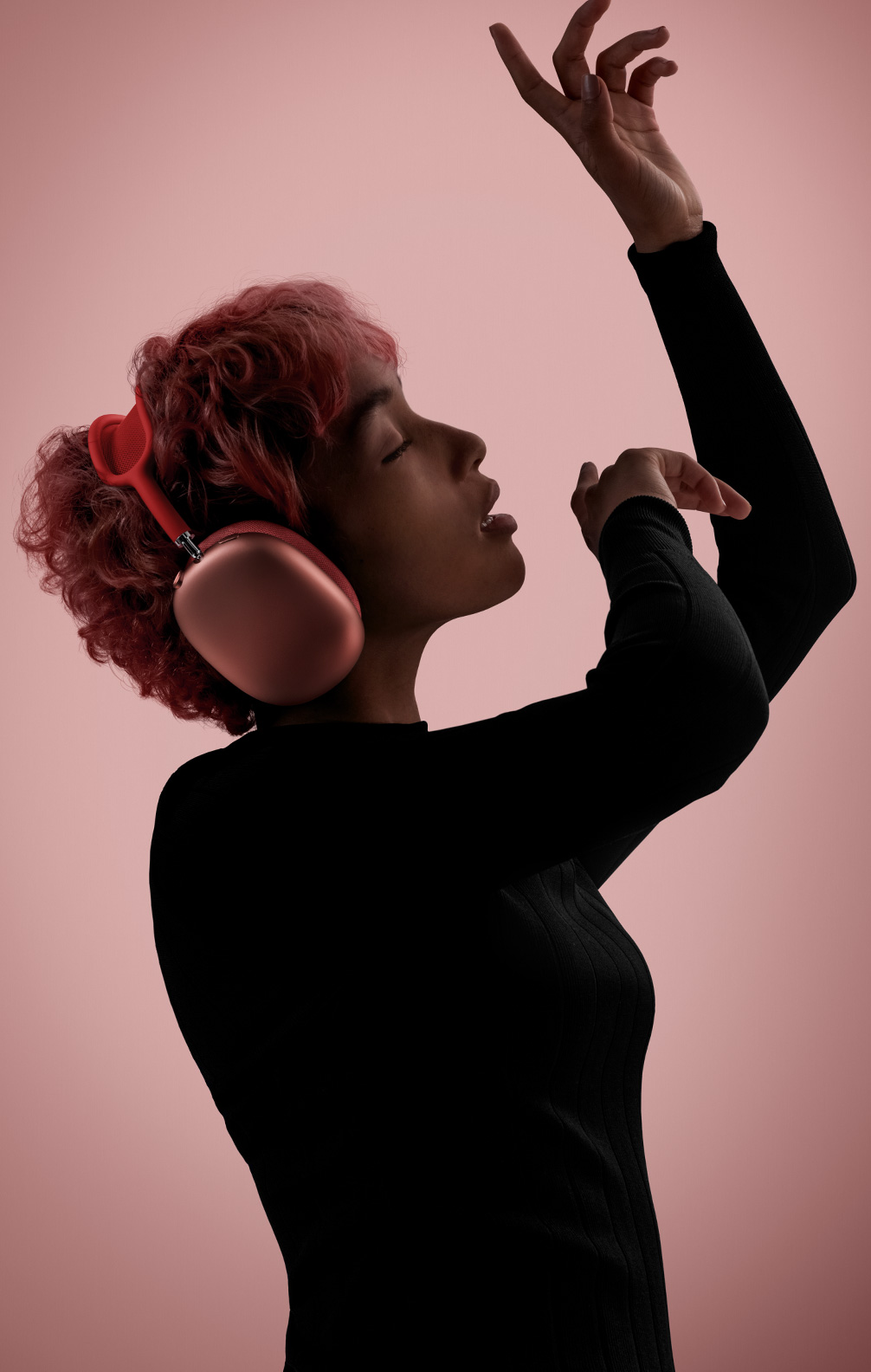 H1 Chip
These Airpods are powered by the H1 chipset which utilizes computational audio to envision an incredible listening experience. Through tapping into each chipset audio core, the computational audio will help in blocking outside noise, adapting audio to your ears, and making movie scenes sound like reality.
Airpod Max Performance
You will enjoy spatial audio with dynamic head tracking that gives you a theatre-like experience through these headphones. Airpods Max uses built-in gyroscopes and accelerometers to track the motion of your head and to anchor sounds to your device. The adaptive EQ is able to tailor sound that is befitting whereas the inward-facing microphones adjust the frequencies of your music giving out a rich and consistent experience.
Battery
The battery longevity for these Airpods is amazing as they enable you to have 20 hours of listening, movie watching, or talk time while having Active noise cancellation and spatial audio enabled. You simply have to charge them via the Lightning connector and get to enjoy yourself.
Other Features
Airpods Max is able to inherit the wireless and effortless magic of other Airpods such as Setups to Siri commands. They will easily connect immediately to your Apple device through a one-tap setup and seamlessly switch between devices. You will also be able to share an audio stream between two sets of Airpods via your iPad, Apple TV or iPhone.
What is in the box