Apple watch series 7 41mm is an amazing watch with great improvements when it comes to displaying. The display may be big than other series but it is not unreasonable. Buy Apple watch series 7 41mm at Apple Price Kenya, at the best price in Kenya. Make your order and have your gadget in the shortest time.
Apple watch series 7 41mm Specification
Body
Dimension
Weight
32g
SIM
eSIM
IP6X Certifies
50m water resistant
Display
Type
Retina LTPO OLED. 1000nits
Size
41mm
Resolution
448 x 368 pixels
Platform
OS
WatchOS 8.0
Chipset
Apple S7
CPU
Dual-core
GPU
PowerVR
MEMORY
Card Slot
No
RAM
1GB
ROM
32GB
Battery
Type
Li-ion, non-removable
Charging
Wireless Charging
Stand-by
Up to 18h
Apple watch series 7 41mm Big screen
With a big screen, one is sure of having a great impact. The large display makes sure that you have an improved experience. An improved experience comes in usage and whenever you want to read something you do not have to squint to see what it is that you want to see. This by far will be the biggest display in Apple watched to date.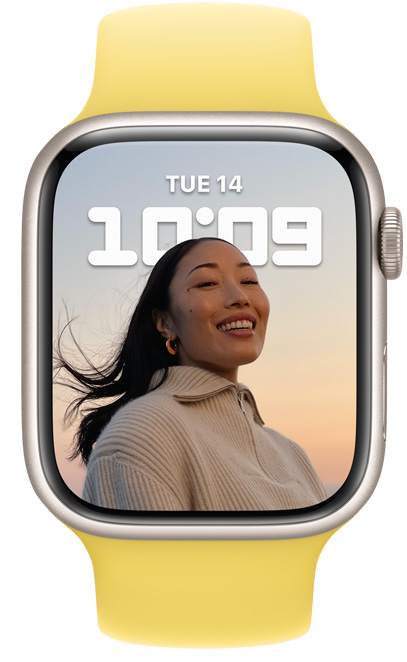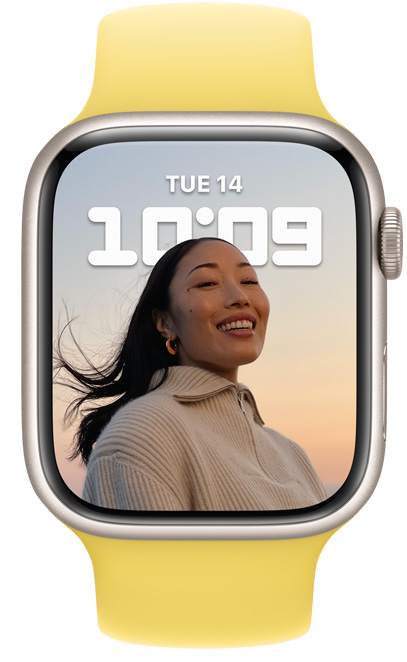 Worry not that the screen might be bigger and hence undesirable. the display was re-engineered by downsizing the borders by 40% and giving a 20% more screen area than series 6. when it comes to series 3 it is 50% more screen which is something to make you relax.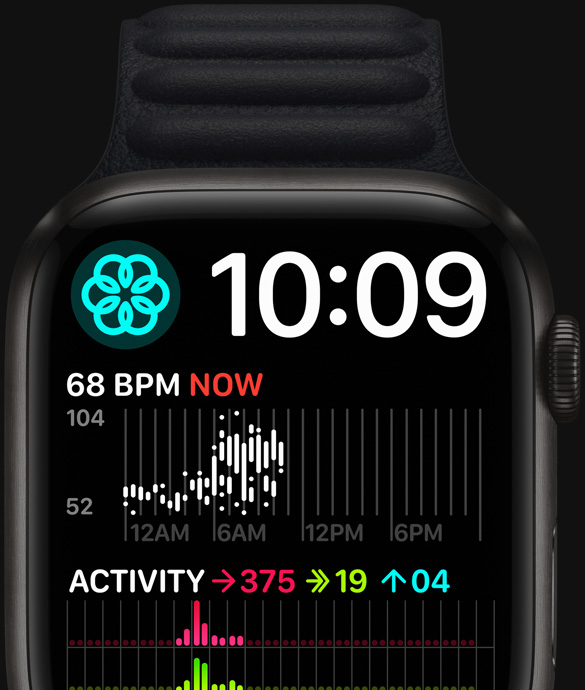 Retina Display makes it possible for one to see without having to touch the screen or raise it. Be able to see the time or any other information on your watch face. When one is indoors the watch is 70% brighter when one's wrist is down.
Design
The feel is smooth and continuous. with a subtle wraparound effect that is generated by refracted light at the edge of the display for a flowing integration with the case. The motto is TAP, TYPE. SWIPE is nothing easier than that. this makes it kind to the eyes and easier on one's fingers.
Apple watch series 7 41mm Durability
Breaking news that when it comes to Apple Watches none can beat the series 7 which is the most resilient of all. With craftsmanship that has made it possible to make the most crack-resistant front crystal to grace the market yet.IP6X makes it dust resistant while it is water-resistant all thanks to the WR50 water resistance.
Health
One will be able to take an ECG anytime and wherever they are as long as you are with your watch. This gives important data to doctors and also peace of mind like never before.
Heart Rate
Also, be able to check your heart rate to check for any anomaly and you can seek further doctor's advice. with just one finger you can know and understand a lot about your heart. The electrodes built into the digital crown and the back crystal work together with the ECG app and be able to read your heart's electrical signals. The ECG app can show whether your heart rhythm shows an indication of atrial fibrillation or sinus rhythm.
Blood Oxygen & Sleep Tracking
Measure your blood oxygen and together with other innovations like mindfulness and sleep tracking. This all is to make sure that you are as healthy as you can be. And just in case of anything you can note it fast and chose great preventive measures.
Charging
There was thought hence a revamp in the charging system. It has an improved charging architecture and fast charging USB-C cable. With this, you rest assured that in less than an hour one will be fully charged which is from a point of 0%.
Apple watch series 7 41mm Everything with You
Series 7 keeps all the things you care for at the front and center. Thanks to its large display and cellular you are forever connected to all things and people you care for even without your phone.
Cellular
IT GIVES YOU FREEDOM LIKE NO OTHER. you can be able to take a call from a trail. Text with all nice emojis. The Apple Watch with cellular gives you all the right connections and one does not have to have their phone with them.
Wallet APP
This app keeps everything in one place that is money. Be able to unlock your car, board a plane and pay for whatever it is. Not only does it make all this possible, but you also get everything important in one location perfect if you get into a mess a lot.
Siri
Siri is to keep you informed and answer all your bugging questions without tiring. BE it the capital of nations, nearest stations or supermarkets or even translating foreign languages. Siri is your trusted comrade just at your wrist.
Maps
Whether you are driving, cycling, or even walking or in public transit. Maps make sure that you have peace of mind since you know where you are and where you are going. Gently tap from the taptic engine and it will let you know when it is time to turn left or right so you don't constantly look at your watch and hence distract yourself.